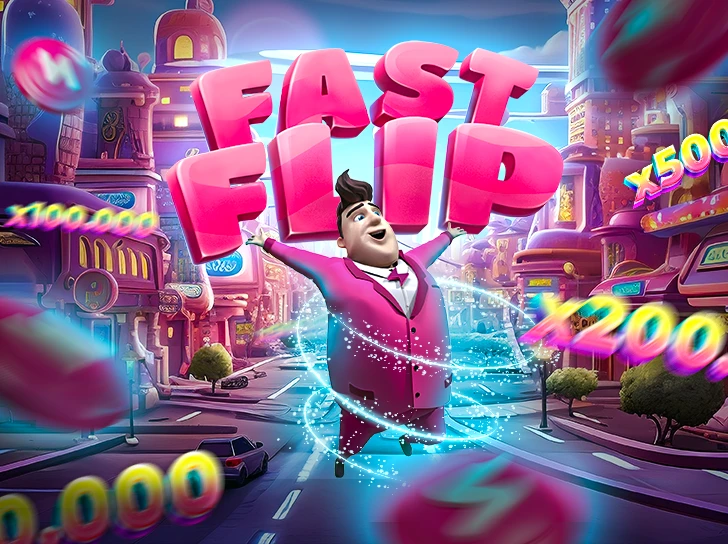 Fast Flip is a crash game that players can join at any time. The game displays a character (Mr. First) flipping a token into the air. When the character flips the coin into the air, the game coefficient starts to increase until the character grabs the token and the game coefficient stops.
The goal of the game is to take the win with the highest possible coefficient prior the game coefficient stops. The win amount is calculated by multiplying the player's bet amount with the coefficient of the game at the time of cash out.
Apart from this, the players can place bets on additional markets. Additional markets include the opportunity to place bets on ranges, during which the game coefficient will stop.
Additional Markets for Betting
Auto Bet
Auto Cash out
2 Betting parts
Music and Sound Switcher

Web and Mobile Responsive

Supporting more than 20 languages 

Multi-currency support (140+ currencies)
RTP 98%
Freebet Promotional Tools
17+ languages
250+ currencies